EQUIPMENT SERVICE AND REPAIR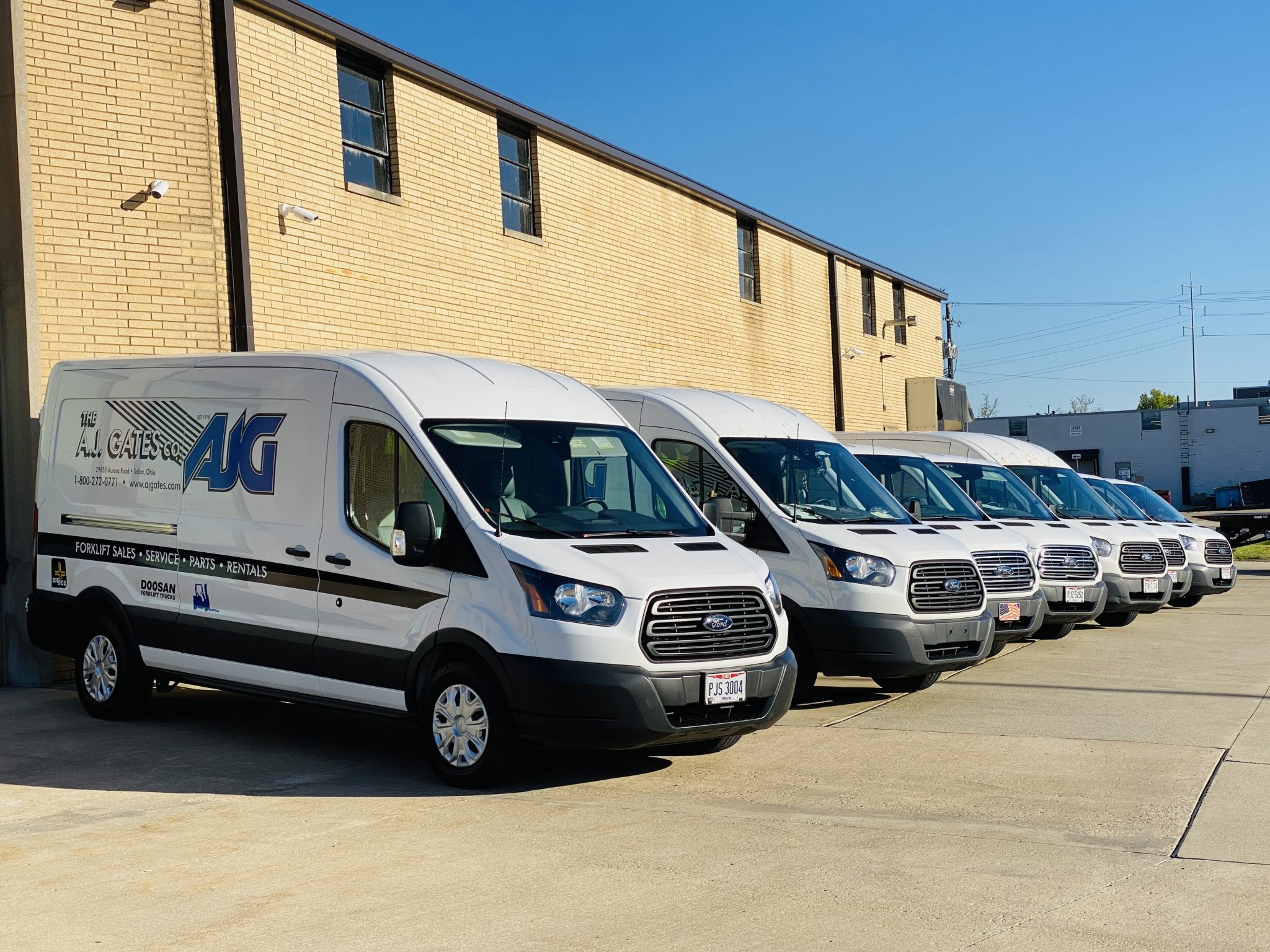 Complete field and shop repair capabilities
All P.M. Services Backed by Our Exclusive P.M. Pledge
Guaranteed Quick Response Time for Break Downs (2-4 Hour Response)
Field Service Warranty – 30 Days Labor/90 Days Parts
Shop Service Warranty – 90 Days Labor/180 Days Parts
Online Fleet Management Program
With sales comes service. When you have a problem with your equipment you need a solution quickly.  We understand the importance of your equipment in relationship to your operation.  We pledge same day service for any repair dispatched before 12:00 pm.  Our technicians are trained to service all makes and models of forklifts, floor scrubbers and ancillary material handling equipment.  Our road mechanics are GPS dispatched covering all of Northeast Ohio. 
Our rates are very competitive.  For a quote, or general service information, please send an inquiry to service@ajgates.com or call us toll free at 800-272-0771.
We offer Planned Maintenance (PM) programs to meet your business requirements. Our skilled sales staff will review your hours of usage and tailor a plan to fit both your budget and application. PM programs vary from a fixed price plus parts and additional labor if required, to Full Maintenance, inclusive of all parts and labor. Regardless of the Planned Maintenance program you decide on, this is an excellent way to protect your investment. PM programs take the guess work out of when to change engine and hydraulic oils.
PM's are scheduled based on specific intervals that match your hour meter usage times
Travel time is inclusive in both the routine and Full Maintenance programs, saving you money
PM customers receive additional benefits such as reduced rental rates when equipment may require shop repairs
Should breakdown repairs be required our trained service technicians will respond between 2 to 4 hours of the call
other types of maintenance, service & sales
Beside servicing forklifts, we also provide a full line of ancillary services. We specialize in servicing batteries, conveyors, and high lift stackers. If your service needs are material handling, give us a call. If we cannot handle the product, we will provide you with the answer on who to contact.
additional products we service
Dock Repairs, Seals, Shelters, Dock Boards
Batteries & Chargers
Personnel & Burden Carriers
Sweepers & Scrubbers
Scissor Lifts & High Rise Booms
Compactors & Bailing Equipment