MATERIAL HANDLING EQUIPMENT FOR SALE IN NORTHEAST OHIO
We know having the right material handling equipment is essential for your company to maximize productivity. We want to be "Your One Stop Shop For All Your Material Handling Needs." The A.J. Gates Company carries all types of equipment, sweepers, scrubbers, burden and personnel carriers, aerial lifts, dock equipment, and of course forklifts and pallet trucks. Whether you are looking to rent, buy or lease equipment we have a variety in stock to choose from.
Looking to buy or lease a new forklift? You're in luck! We offer the best from Doosan and Big Joe. If you have building restrictions rest assured, we can meet those needs. Access door with a height restriction? No problem! We have equipment that fits your application. Tight aisles and a traditional forklift won't work? Easy! We offer forklifts for narrow aisle applications.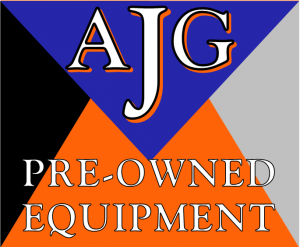 We offer a wide variety of pre-owned equipment to fit your budget. Please check out our used equipment page or call us for more information!
Managing warehouse cleanliness can be time-consuming and labor intensive. Buying, leasing or renting industrial sweepers and scrubbers can help cut the job in half. Whether you require a walk behind or sit-down we provide the equipment to fulfill your application.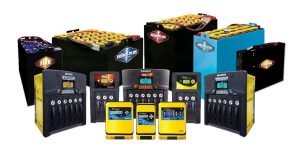 In addition to selling material handling equipment, we also provide batteries and chargers. The quality of Hawker products assures maximum power output. This results in both increased efficiency and productivity.
Genie aerial lifts help you reach new heights! This equipment is essential in high lift applications. Genie is a must for building maintenance where safety is paramount.
We sell and install new dock equipment. We also provide parts and services for all makes. We provide a comprehensive planned maintenance program to assure your dock equipment is always running smoothly.
Pallet trucks are an excellent choice for unloading from dock to stock. Their size allows maximum loading capacity.
Doosan is more than just forklifts! They provide a line of burden and personnel carriers built for work. Whether is be fore maintenance or warehouse transportation, Doosan is the right choice!
We want to help your company with all of its material handling needs.
That is why we only partner with the best manufacturers!
If you are interested in learning more about
any of our products contact us today at 440-498-0123 or 800-272-0771.
Find everything you need at the touch of your fingertips
Now you can search thousands of quality material handling and industrial supplies by using our new online catalog! Get all the benefits of our print catalog combined with the searchable convenience of the web!