Material Handling Products in the Northeast Ohio Area
At The A.J. Gates Company, our team can help you find the right equipment to make everyday tasks on the job easier and support productivity. We provide top-quality material handling products and supplies to customers across Cuyahoga, Lorain, Geauga, Erie, Sandusky, Ashtabula counties, as well as other areas in the northeast Ohio area. Find out more about our products and online catalog.
Complete Range of Material Handling Equipment
The A.J. Gates Company specializes in new and used material handling equipment and can help train your personnel on how to use each one. Our inventory of products includes the following:
Our forklift dealership company provides new equipment for sale or lease. Our new forklifts serve a diverse range of facility and material handling requirements, and our team can help you find the ideal models for your business.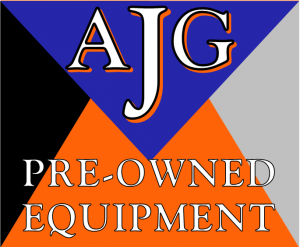 We offer a wide selection of pre-owned forklifts. Available in electric and internal combustion models, used material handling products from The A.J. Gates Company help you get the job done on time and within your budget.
Keep your warehouse tidy with an industrial floor scrubber or sweeper. Manufactured from top brands in the industry, our walk-behind and ride-on models are available for purchase, lease, or rent and designed to help make cleaning tasks go smoothly.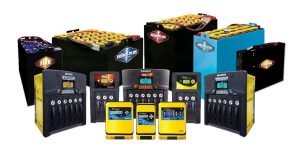 Businesses in need of extra power for their material handling equipment can turn to The A.J. Gates Company for solutions. We carry a variety of batteries and chargers designed for robust power and efficiency.
From boom lifts to mast and scissor lifts, we carry equipment that suits the height requirements of our customers. Our team can help you find equipment that is safe and easy to use.
The A.J. Gates Company offers loading dock levers, seals, shelters, safety equipment, and accessories. Additionally, our team performs onsite assessments and services to help ensure your equipment is in working order.
Transfer products with ease using a durable pallet truck. Whether you're looking for ergonomics or high load capacities, our selection offers several features to accommodate an array of warehouse needs.
Transport products and people with ease using a stock chaser, personnel carrier, or burden carrier. We offer several durable options to suit the layout of your facility or property.
The A.J. Gates Company also supplies essential parts and accessories for material handling equipment and provides trusted maintenance and repair services to help our customers maximize the lifespan of their investment.
View Our Online Catalog
Browse the material handling equipment in The A.J. Gates Company online catalog. Our online product catalog is easily searchable, so our customers can find exactly what they need with a click of a mouse. In addition to products, our catalog makes it easy to view the following:
Equipment quotes
Order status
Your account
Our online catalog is organized for customers to shop by product category, manufacturer, and other features. It also highlights some of our best sellers to help make choices simple. Our team is standing by to assist with your order in any way we can.
Learn More about Our Products
Let us help you find the material handling equipment that will keep your business and projects moving forward. Proudly serving Northeast OH since 1918, our team caters to clients across Cuyahoga, Lorain, Geauga, Erie, Sandusky, Ashtabula counties, as well as other areas in the northeast Ohio area, offering fast response times for urgent needs. Contact us today for more information.
Find everything you need at the touch of your fingertips
Now you can search thousands of quality material handling and industrial supplies by using our new online catalog! Get all the benefits of our print catalog combined with the searchable convenience of the web!