About Our Forklift Dealership In The Northeast Ohio Area
The A.J. Gates Company is a material-handling equipment supplier that has served Cuyahoga, Lorain, Geauga, Erie, Sandusky, Ashtabula Counties, and other areas in northeast Ohio since 1918. Our team lives by the saying, "treat others as you would like to be treated" and works hard to provide a unique and quality experience for every customer we serve. Learn more about our selection of material-handling equipment and what we do at our company.
The A.J. Gates Company is a leading material-handling equipment supplier in the Northeast OH area. We offer a wide selection of material-handling equipment for purchase and rent. Some of the products that we supply include:
New and pre-owned forklifts
Pallet trucks
Sweepers and scrubbers
Batteries and chargers
Aerial lifts and booms
Burden and personnel carriers
Docks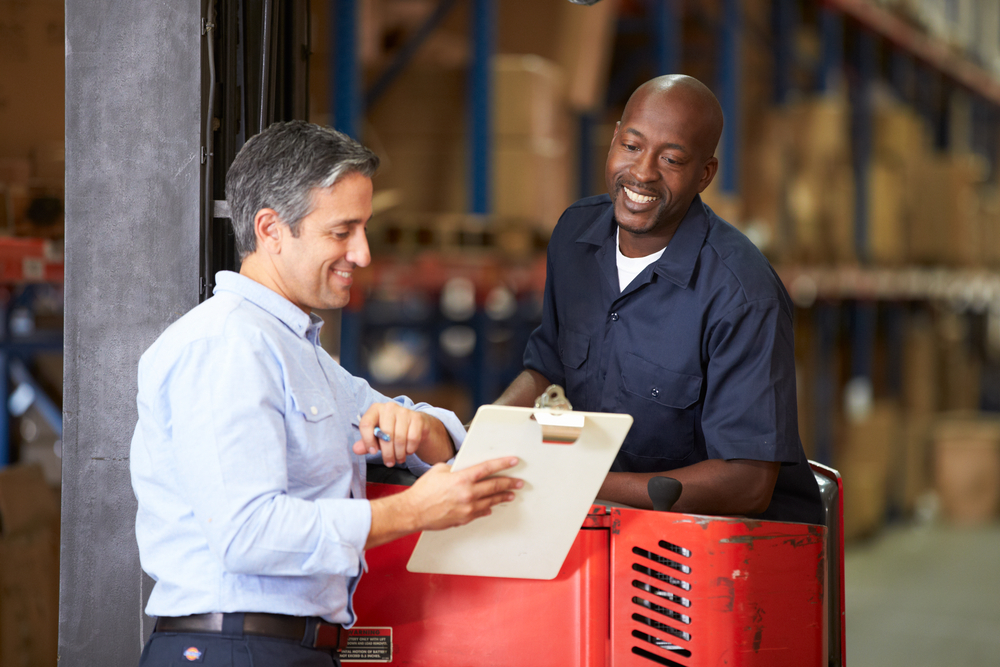 Our number one goal is to provide clients with top-notch material-handling products from trusted brands. Some of the well-known brands we carry include Doosan Machine Tools, Big Joe Forklifts, Advance by Nilfisk, Hawker, and Genie. Along with our complete inventory of equipment, we also provide the following:
Equipment parts: If you need a new part for your equipment, we can provide you with competitively-priced pieces from our extensive inventory. We also offer replacement parts for multiple truck lift models and material-handling equipment products. If we do not have a part in stock, we can typically retrieve it the following morning.
Battery and charger services: If the battery or charger within your equipment is not properly functioning, our team can complete an onsite evaluation to figure out the issue. The assessment includes a thorough inspection of all connectors, cables, vent caps, and electrical hookups. After our examination, we can fully diagnose and repair the problem area in your battery or charger.
Dock repairs: Our trained technicians can repair your dock by performing an onsite analysis and written evaluation report to diagnose the issue. We then follow up with necessary repairs on the damaged area. We also offer additional dock-related products, such as seals, shelters, levers, safety equipment, and other accessories.
The A.J. Gates Company provides
operator safety training
through classroom and video training sessions for those new to using and operating material-handling equipment. Additionally, we administer the driving test you need to become an operator.
Why Choose Us As Your Material-Handling Equipment Supplier?
Managing material-handling equipment can be difficult and requires regulatory upkeep. For example, we recommend you replace forklifts every five to seven years. You may need to change equipment more frequently if you run into issues with parts and repairs along the way. The A.J. Gates Company can help make these instances hassle-free by supplying you with expert advice, as well as replacement options and repair services.
We recognize that material-handling equipment requires substantial investment and understand that some clients have financial concerns about purchasing or renting items. We work with our clients to help make acquiring material-handling equipment more affordable. Customers can access competitive financing and equipment trade-in values, as well as pre-owned and rental alternatives for many of our items. You will also receive product agreements that cover your equipment for a lifetime by choosing The A.J. Gates Company as your preferred material-handling equipment supplier.
Improve Business Material Handling With Our Products
Whether you need to replace or repair your existing material-handling parts or want to obtain new equipment, let The A.J. Gates Company be your one-stop-shop. Our expert staff members will situate you with the proper materials or products needed to streamline your processes.
Our team of skilled professionals puts customers' needs first. We pledge to treat all customers with respect and dignity and work with them to find personalized services that meet their unique equipment needs. Contact us today for more information about attaining reliable material-handling equipment in Cuyahoga, Lorain, Geauga, Erie, Sandusky, and Ashtabula Counties, as well as other areas in northeast OH.